Give us a chance to make you smile! Play with Emotions.
In market research, measuring emotions is becoming more and more popular. Now is your chance to incorporate emotion analysis in your market research. And, to play a game!
Play with Emotions at QUIRKS
Visit us at the QUIRK'S MARKETING EVENT, Marriott Brooklyn Bridge, Brooklyn, NY if you have the chance, 23-24 February, 2016, we're giving away the Sudoku puzzles for FREE!
You can also view a live demo of our FaceReader™ facial expression recognition software.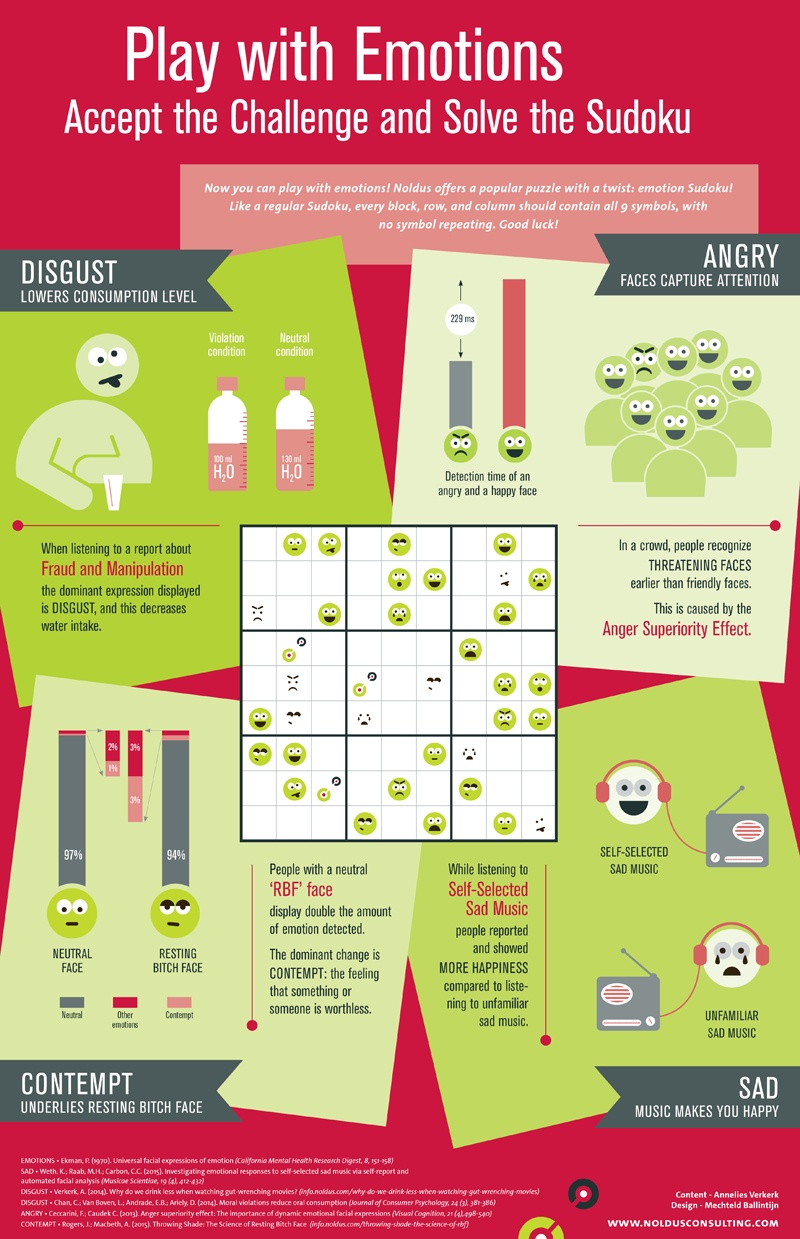 What sets us apart
Noldus creates solutions that help market researchers uncover respondents' unique behavioral patterns, as naturally as possible. We combine the expertise of our team with the power of unobtrusive observation to provide our clients with meaningful, actionable insights.